Sikorsky and Boeing release first photos of SB>1 Defiant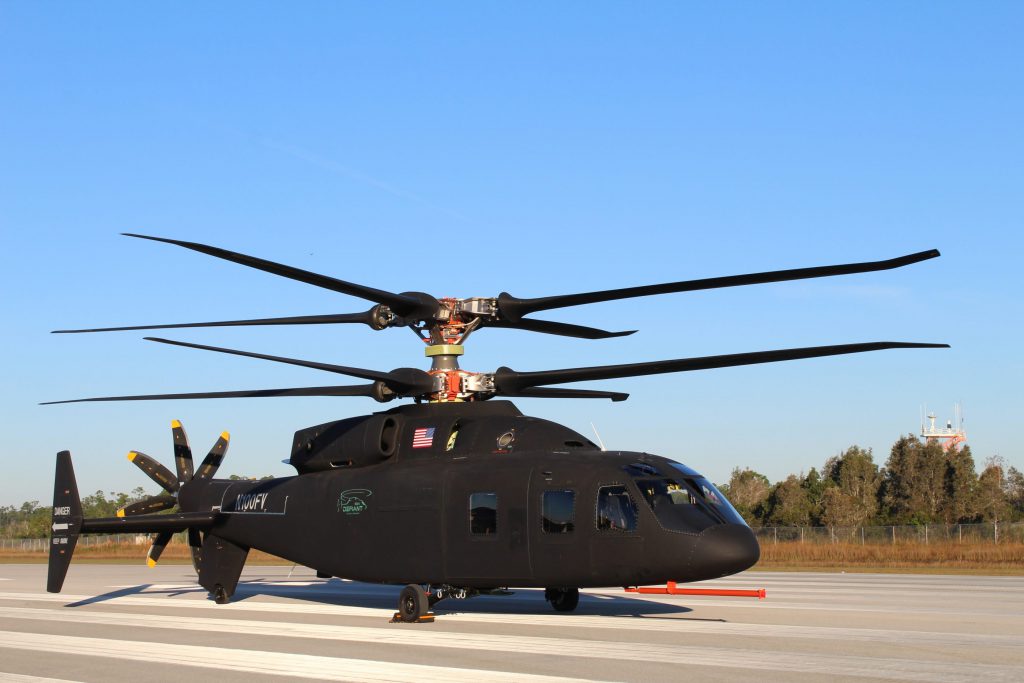 Sikorsky and Boeing have released the first photos of the SB>1 Defiant helicopter the companies have developed for the U.S. Army's Joint Multi-Role technology demonstrator (JMR TD) program.
The compound helicopter, which has a coaxial main rotor system and rear pusher prop, is based on Sikorsky's X2 technology, and is one of two designs participating in JMR TD. The other is Bell's V-280 Valor tiltrotor, which has been flying for a little over a year.
Although Sikorsky and Boeing were aiming to fly the SB>1 Defiant before the end of 2018, the companies told reporters on Dec. 12 that "minor problems" discovered on the powertrain system test bed would delay first flight until "early 2019."
JMR TD is a precursor to Future Vertical Lift, the program that aims to replace the Army's existing helicopter fleet with next-generation technology. The SB>1 Defiant and V-280 Valor have been conceived as possible replacements for the Sikorsky UH-60 Black Hawk and Boeing AH-64 Apache beginning in the 2030s.